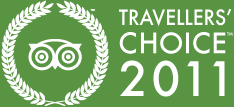 In Top 10 for Service in South Pacific (includes Australia, New Zealand and Pacific Islands)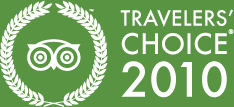 New Zealand Herald Tripadvisor awards coverage




The Times (UK) Waiheke article





For further guests reviews please see Trip Advisor by clicking on the following panel.
A wonderful weekend in a wonderful place. You have certainly achieved what you set out to achieve. The result was all that could be asked, and is completed with wonderful hospitality. Many thanks indeed
Mike & Claudie, Auckland

The biggest thankyou for an absolutely perfect stay - your lodge is beautiful, your hospitality so appreciated, the bed so comfortable, breakfast delicious, the view gorgeous. We/I could go on with superlatives forever because there is so much to rave about. I think we'll just have to get back here as soon as we can! Thank you again and for your thoughtfulness too in the birthday wine. Keep on doing what you're doing - you'll make lots of people happy!
Mish & Mark, Auckland

Don't think we have ever been so pampered. Really lovely 46th Wedding Anniversary from my husband Dave. Feel totally rested - we've wined and dined and explored and read. Wonderful stay. Many thanks to both of you - your details have been very much appreciated by both of us. Breakfast in bed wow!! that really sealed an awesome break for me!
David & Lee, Auckland


We had a fabulous time – very well looked after. A magnificent property.
Jane & Mark, Auckland


This was a special treat full of surprises and kept me on track with my golf program. Thank you very much.

Patricia, NSW, Australia


Great stay, made to feel really welcome. Accommodation excellent, food good. Would definitely return for longer next time.

Lorraine, Andy & Ryan, UK

So peaceful & relaxing in everyway, lovely hospitality and 1st class cuisine - only wish we could stay longer. We wish you every success.

Stewart & Julie, UK

Many thanks for a lovely relaxing stay - very peaceful with nice attention to detail.

Julia & Andrew, Auckland.

Our first break in almost 2 years and you did not disappoint. Thank you for the wonderfully peaceful rooms, glorious views and all the thoughtful touches! We'll tell everyone we know where to find you.

Anna & Berin, Northland.

Fantastic in every way! Loved my stay - you guys are very nice people. I'll be back! Love - Deb.

Deborah, California, USA

Thank you for the great experience, it is such a pity we couldn't change our flights to stay a few more days! Beautiful accommodation on a superb location. Loved the breakfast! Couldn't ask for anything more….will be back!! All the best for your B&B.
Helen and Chris, Melbourne, Australia

Wow - exceeded our expectations, the attention to detail is what makes this place very special

Jonathan and Aimess, Auckland

Thank you for making our stay here so relaxing. You have really thought of every detail to make this one of the most 'perfect' places to stay. I couldn't have asked for anything else. You are both lovely people & congratulations on such a success.
Emma & Andrew, London

Peaceful & relaxing stay, great cuisine, loved the spa & architecture.
Jeff & Sarah, Auckland